(Meant to post this last week, sorry.)
Leviticus 19:23–And when ye shall come into the land, and shall have planted all manner of trees for food, then ye shall count the fruit thereof as forbidden; three years shall it be as forbidden unto you; it shall not be eaten.
Except in our sefer it's more like this: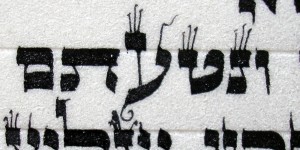 Kind of as if the text read …plAnted…, or: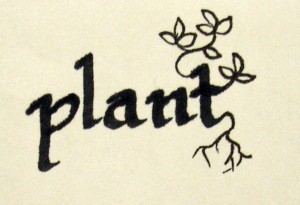 I just like that.
That kind of ayin doesn't always indicate growing, I don't think; later in the same paragraph (19.28) we have Do not put soul-cuts in your flesh, and do not make tattoo-writing in yourselves…: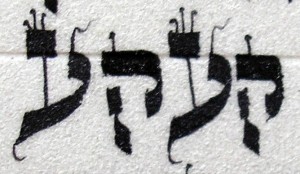 and I don't think that's talking about growing. Unless it's hinting at a meaning which involves growing, i.e. scarification rather than tattooing, but that is most unscientific, so don't quote that.
Mirrored from hasoferet.com.