(

hatam_soferet
Oct. 21st, 2010
11:54 am
)
First of all, I fish out my Full-Colour Sourcebook of Historic Ornaments. I have a shelf of books I use for inspiration, and this is one that never fails. Highly recommended.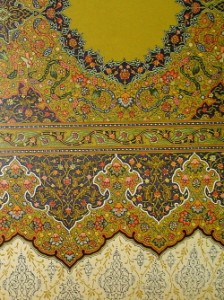 Turn to the Mughal India pages, because I'm in that sort of mood and I've got that sort of budget. I've been wanting to do something from this particular starting-point for ages. I know very little about Mughal India, except that it produced these kind of fantastically intense designs which I love.
Ask the letters how they want to be arranged. Let that dictate the shape in which they are enclosed. Sketch looks really dodgy at this point. If it's a commission, this is what I send to my client along with whichever bits of artwork inspired me most, and I hope and trust that they can make the necessary leap of imagination.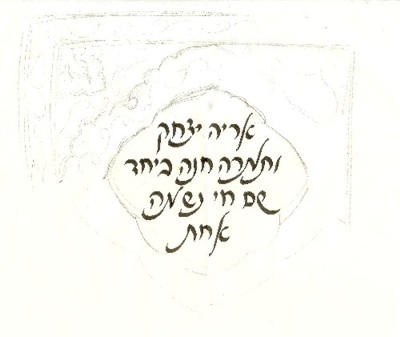 Pen-outline main sections, for encouragement purposes, also for accurate painting.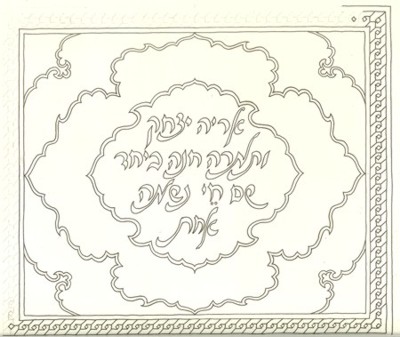 Gold…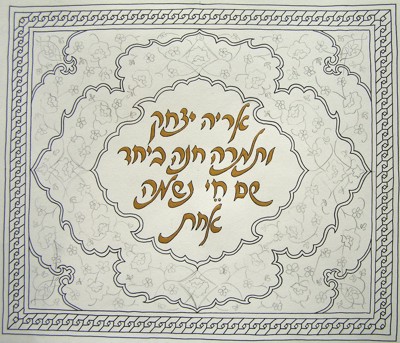 And blue and cream…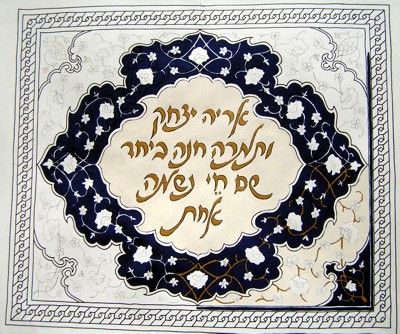 And the beginnings of flowers…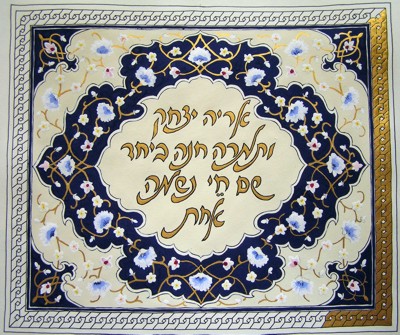 Almost everything…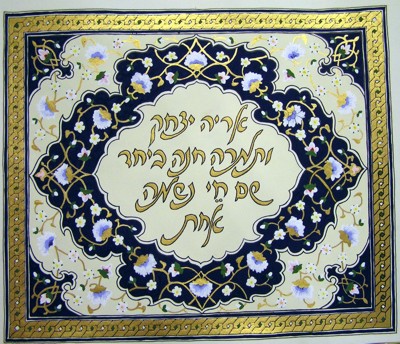 There.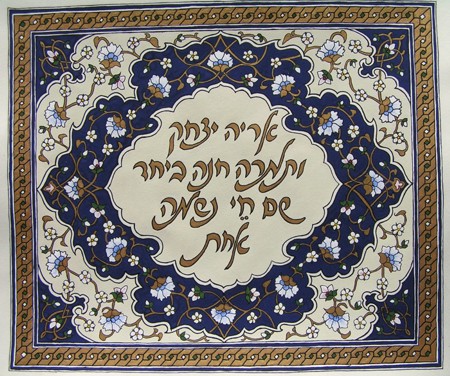 Clicky image to see bigger
Mirrored from hasoferet.com.