(

hatam_soferet
Nov. 21st, 2007
06:09 pm
)
Selections from a collection I'm slowly gathering, whimsically entitled
Torah Girls - Buds on the Tree of Life
.
Faces of minors are blurred because this is the internet. The prints hanging on my wall are not blurred.
Writing Torah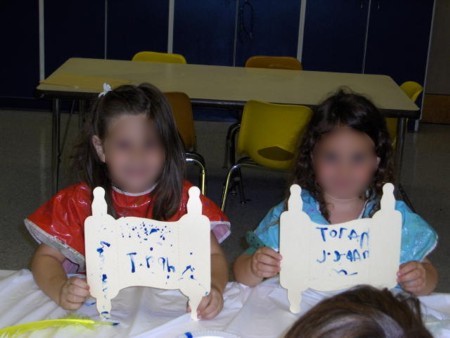 Reading Torah 1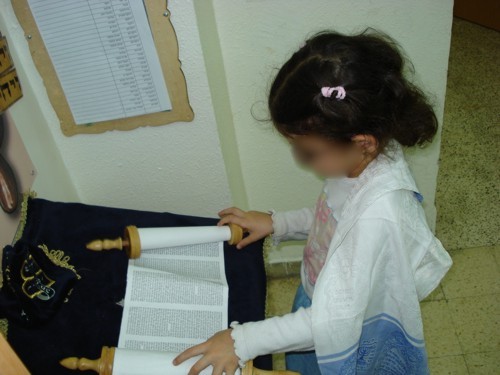 Reading Torah 2
The first reading from the first Torah written by a woman - a bat mitzvah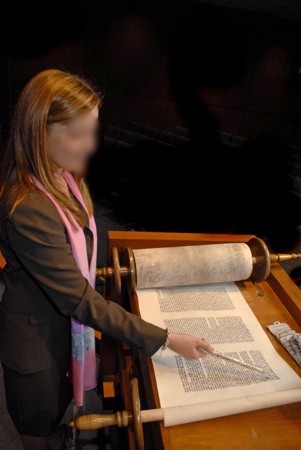 מי יעבר לנו אל הים ויקחה לנו, Who will cross for us to the land beyond and fetch it for us...
Image and title by
Jeane Vogel
. Image used here with permission of the artist. Please do not reproduce without permission.